Boundary Island 分界洲岛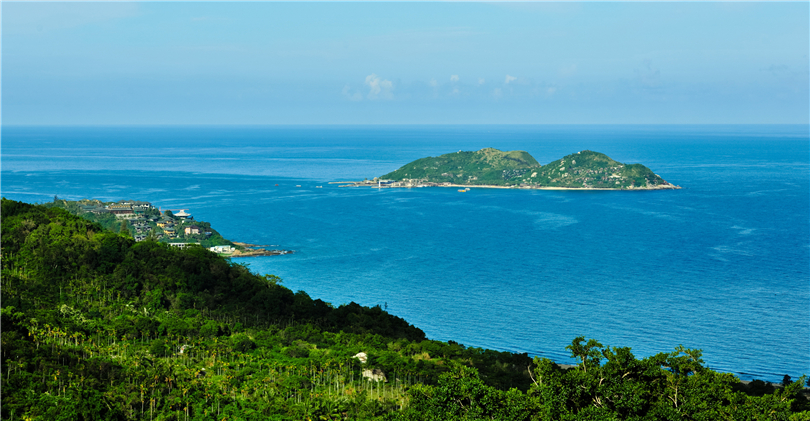 Boundary Island is a beautiful small island in Lingshui County, Hainan, China, located just off the south-east coast of Hainan, between Lingshui and Wanning, in Riyue Bay.
The island offers many exciting sports and activities including scuba diving, yachting, sailing, swimming, hiking, volleyball, parasailing, a sightseeing submarine, and much, much more.
There is a resort located on the island as well, where you can stay in a wooden cabin on the forested hillside, with breathtaking views of the island's coast and crystal clear blue water.