Luhuitou Park 鹿回头风景区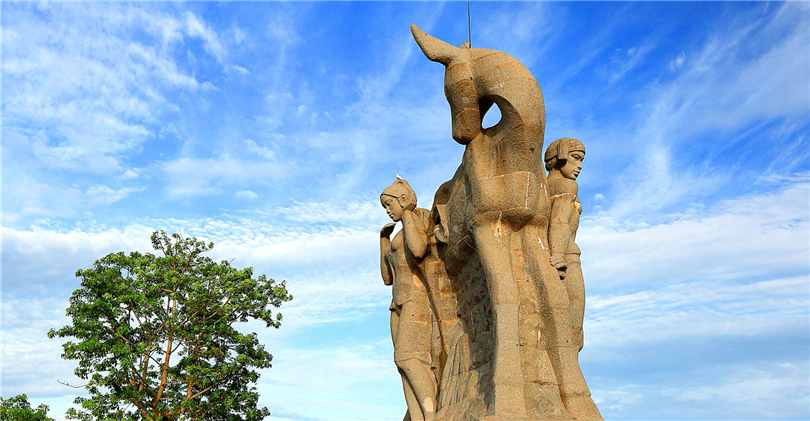 Luhuitou, literally, "A Deer Turning its Head", is a hill-top park 4 kilometers south of Sanya city, and is the origin of Sanya's nickname, "The City of Deer". A legend tells the story of a young Li nationality hunter chasing a deer.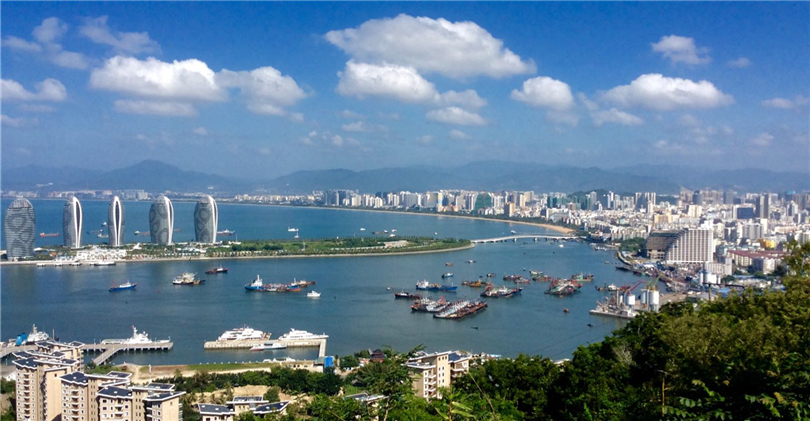 When the deer had nowhere left to run, it turned its head to look at the hunter and transformed into a beautiful girl, and the hunter immediately fell in love with her. Now, the park is a place for lovers. At the top of the hill you can enjoy a marvelous view of Sanya city.