Wugong Temple 五公祠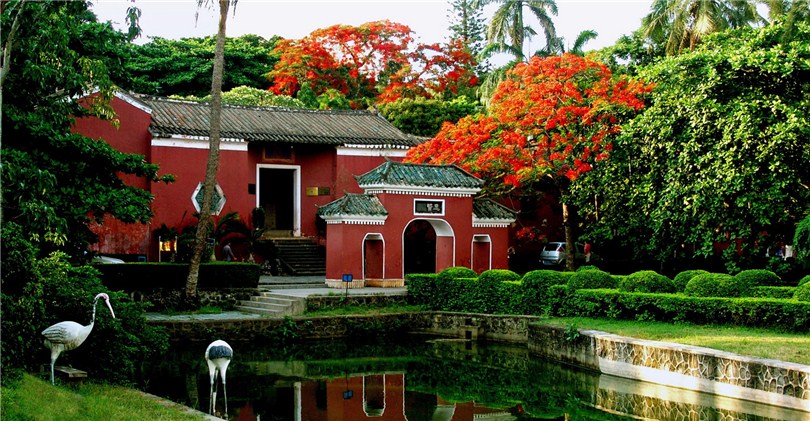 Wugong Temple, also known as Five Official's Temple, was originally built during the Ming Dynasty. This temple complex consists of five main parts: the Five Lords Ancestral Hall, the Sugong Memorial Temple, Hairui and Fubo memorial temples, Guanjia Tang (Watching Crop Hall) and Xuepu Tang (Studying Hall).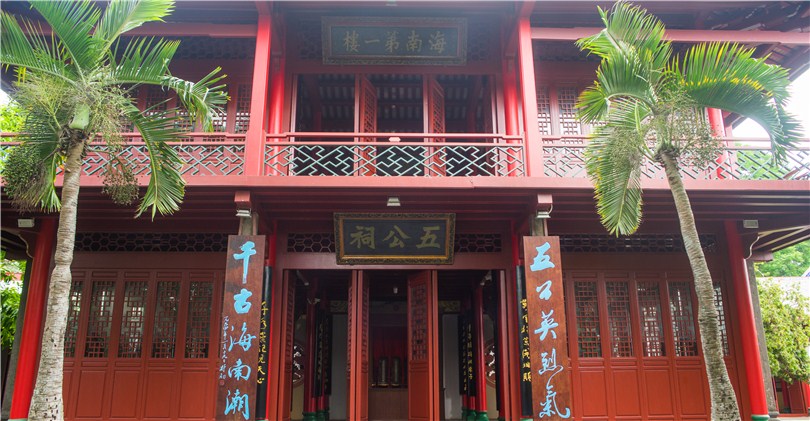 The Five Lords Ancestral Hall is the main part of this building complex and was constructed to commemorate five famous officials- Li Deyu, Li Gang, Zhao Ding, Li Guang and Hu Quan who were banished to Hainan during the Tang Dynasty and the Song Dynasty.
Here you will also see ancient wells, beautiful temple architecture, scenic gardens, and ancient calligraphy.