Nanwan Monkey Island 南湾猴岛生态旅游区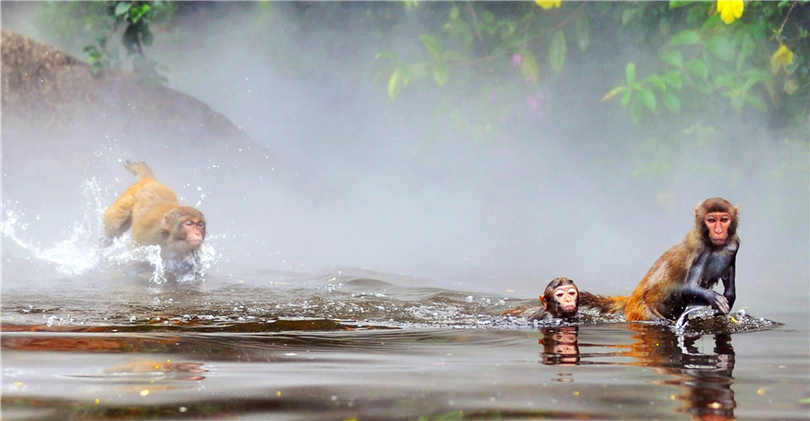 Nanwan Monkey Island is located in Lingshui County, Hainan Province. It is the only island reserve for monkeys in China.
More than one thousand monkeys live on the island, which is covered in lush vegetation, with many tropical fruit trees providing plenty of food for the monkeys all year long.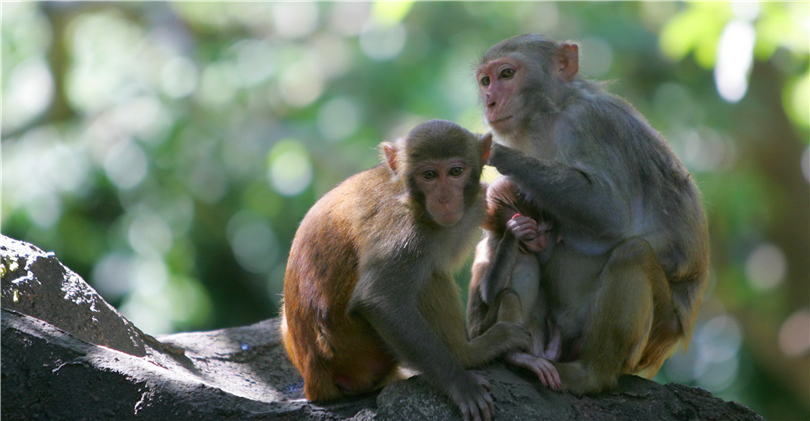 Many of the monkeys have been spoiled by tourists giving them food over the years, which is bad for their health and teaches them bad habits. Please don't feed the monkeys, as they have plenty of food of their own. In fact, it's recommended that you don't bring any snacks or other food items to the island, as the monkeys will expect you to give it to them.
There have been reports of monkeys snatching sunglasses, hats, water bottles, cameras, and other small items from tourists while looking for food, so keep all your belongings under your control at all times.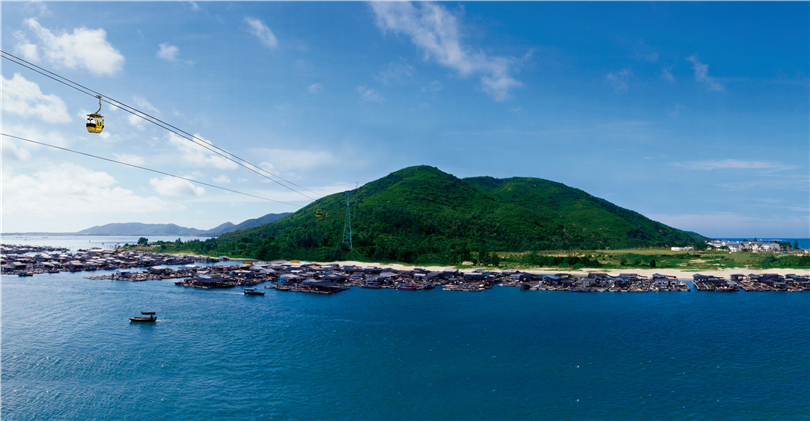 On the island, you can watch some animal shows as well as see many wild monkeys living in the jungle. The cable car provides a beautiful aerial view of the whole island.