Chen Tingyu Victorious at 12th Faldo Series China Championship at Mission Hills Haikou
Chen Tingyu Victorious at 12th Faldo Series China Championship at Mission Hills Haikou
Dates: Mission Hills, Haikou        Location: July, 2016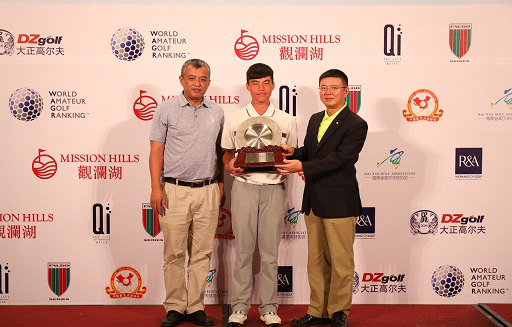 The 12th Faldo Series China Championship has just concluded at Haikou's Mission Hills, and Chen Tingyu of Taipei has emerged victorious. Chen was the only golfer out of a total of 126 to finish under par on Mission Hill's challenging Blackstone Course, which has played host to quite a few well known golfers and international championships.
Six-time Major champion Sir Nick Faldo, Britain's most successful golfer, said: "Congratulations to Chen Tingyu and all of the age group winners. Under final-round pressure, to start off with four successive birdies, as Tingyu did, is an outstanding feat and made him a worthy winner.
Tingyu and the other Faldo Series China Championship category winners will go on to play at the 12th Faldo Series Asia Grand Final, scheduled to take place at Laguna Lăng Cô in Danang, Vietnam, in March, 2018.
by Nicki Johnson
Explore Hainan