Hainan Airlines takes the top prize at the World Travel Awards
Hainan Airlines takes the top prize at the World Travel Awards
Dates: Dec. 11, 2017        Location: Planet Earth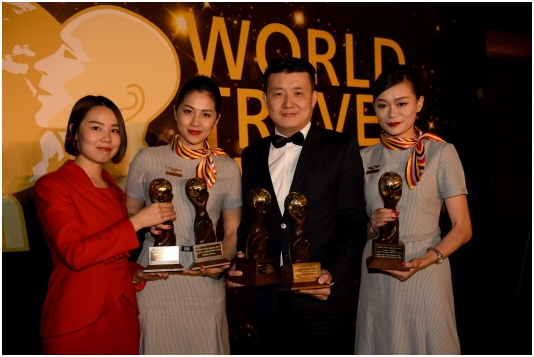 Hainan Airlines came out on top at the World Travel Awards Grand Final 2017.
Headquartered in Haikou, the capital city of China's tropical province of Hainan, HNA was named the World's Leading Airline - Business Class, World's Leading Airline Inflight Entertainment, World's Leading Cabin Crew and World's Leading Excellence Inflight Service, and Hainan Airlines' International Lounge at Beijing Capital International Airport won a trophy as well, as the World's Leading Airport Lounge - Business Class. Meanwhile, HNA Tourism was voted World's Leading Integrated Tourism Group.

For the full list of winners at the top tourism industry event of the year, see the World Travel Award website.
by Nicki Johnson
Explore Hainan