Loo Hoo & Friends Discovery Camp at Shangri-La Sanya Resort & Spa, Hainan
Loo Hoo & Friends Discovery Camp at Shangri-La Sanya Resort & Spa, Hainan
Dates: Jul – Aug. 2017        Location: Shangri-La Sanya Resort & Spa, Hainan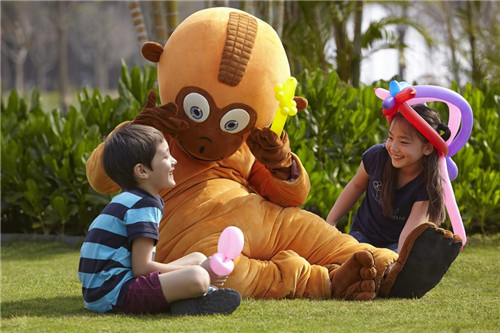 Shangri-La's Sanya Resort and Spa, Hainan, will launch a new summer camp package this summer holiday.
Kids can escape the city and the grind of schoolwork to join Loo Hoo, the resort's mascot, for a summer of discovery and adventure at Shangri-La's Sanya Resort and Spa, Hainan.
This three-night, four-day summer camp is tailor-made for 5- to 12-year-olds. The package includes accommodations, all activities, arts and crafts, meals, transportation, a welcome pack, and an outdoor excursion to Binglanggu Valley to experience the local ethnic culture.
The summer camp features different activities daily to give kids an unforgettable summer holiday. On day one, kids will meet their counselors and summer camp buddies and join the welcome reception. After a warm welcome, they can go play at the Adventure Zone. Later in the evening, kids can enjoy a bonfire (with adult supervision!) with songs and games.

On day two, the children get a chance to explore their inner artist and adventurer. They must get up and get ready for an exciting outdoor excursion to Betel Nut Valley. They'll spend an afternoon doing arts and crafts, learning about the natural world, and taking a cooking class.
On the third day, camp-goers can look forward to a variety of courses -- including rock climbing and archery -- that will help them become more active and teach them to work as a team. On the final day, the kids will practice archery and yoga, and take some quiet and peaceful time with practicing Picasso-style painting and handmade crafts.
Summer camp opens on July 1st, 2017 and ends on August 29th, 2017. Guests who book the five-day, four-night package can choose to check in on either Wednesday or Saturday. The registration fee starts at RMB 4,688 per package.