How can you tell when autumn has arrived in Hainan?
How can you tell when autumn has arrived in Hainan?
Dates: Nov-Dec, 2023        Location: Hainan
In sunny Hainan, fall doesn't look much different from summer, with most trees still covered in bright green leaves. It's rare to see leaves changing colors or falling from the branches. If you slow down and look carefully though, you can enjoy many subtle signs of the changing seasons even here on this tropical island. Autumn in Hainan isn't flashy or bold, it's an elegant, quiet nod to the passage of time. It's a celebration of the beauty of nature and the many forms that life can take.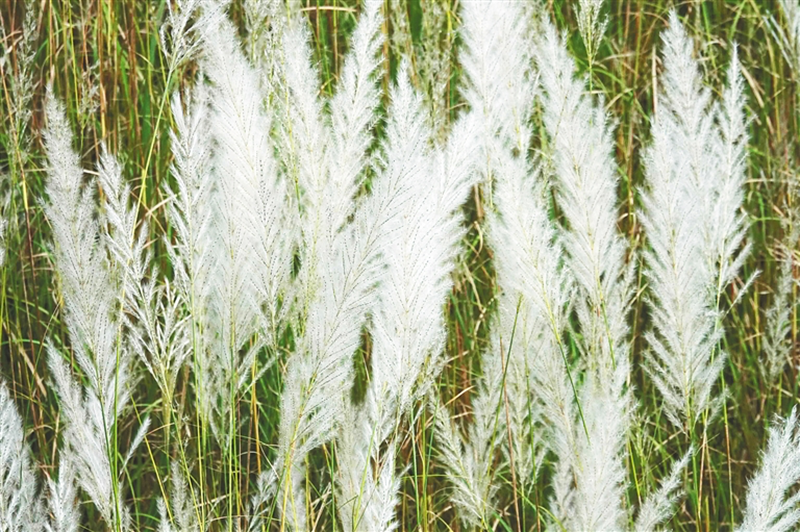 A "snowy" scene appears in Gancheng Town, Dongfang as white seed plumes appear amongst the reeds.
(Photo: Chen Yuancai / Hainan Daily)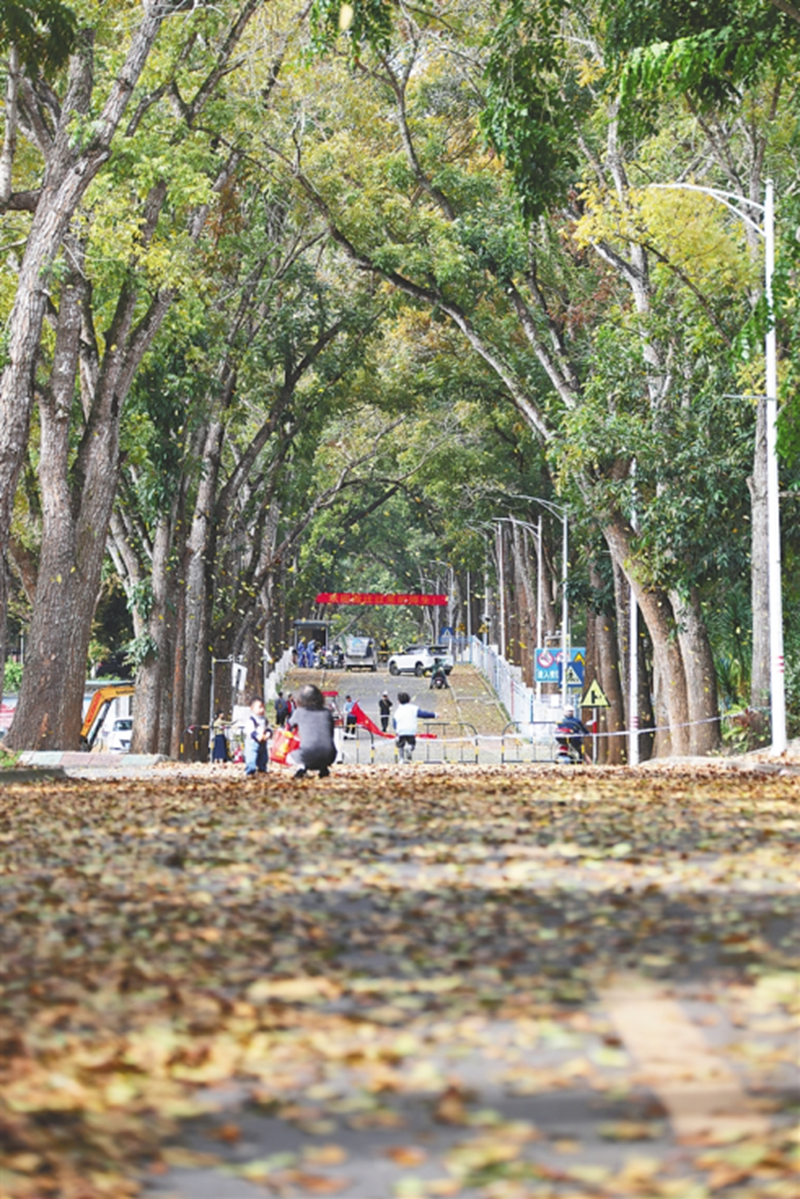 Fallen leaves crunch underfoot on the Danzhou campus of Hainan University. (Photo: Wu Wensheng)
Hainan's rare scarlet leaves
Recommended destination: Wuzhishan
Every November in Wuzhishan, the maple trees on Yingge Ridge and other nearby areas begin to turn red, attracting hordes of photographers and nature lovers hoping to catch a glimpse of the first red leaves of fall in Hainan. Shuiman Village is one of the hottest red maple leaf viewing destinations.
Thanks to topographical and wind conditions, the maple leaves in Wuzhishan tend to gradually begin to change colors starting at the foot of the mountain, and slowly work their way up to the top. The first scarlet leaves usually peep out in the valleys or along the streams. For the best chance of finding them, take a look at the lower elevations. As the change begins to sweep across the landscape, striations of color appear, with belts of reds, yellows, and greens all appearing on the same slope, creating a breathtaking contrast with the bright blue Hainan sky.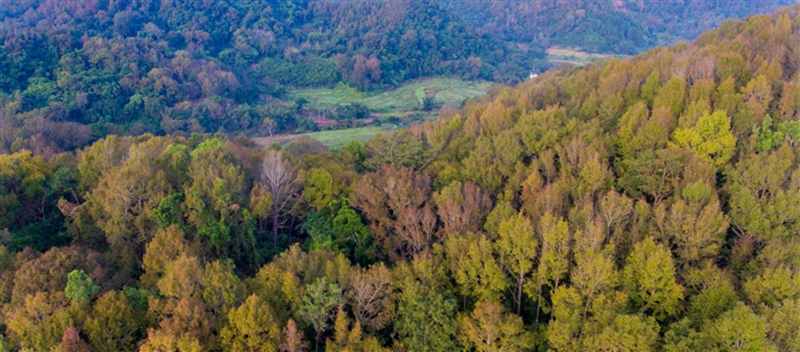 As temperatures begin to drop, the maple leaves in Wuzhishan begin to turn red and yellow.
(Photo: Meng Zhongde / Hainan Daily)
The main maple leaf viewing destinations are Atuoling Forest Park, Nanshui Highway (Shuiman section), Maoshui Highway (Wuzhishan Reservoir section), and the Yabin Tropical Rainforest (near the Shuiman Management Station of the Hainan Tropical Rainforest National Park).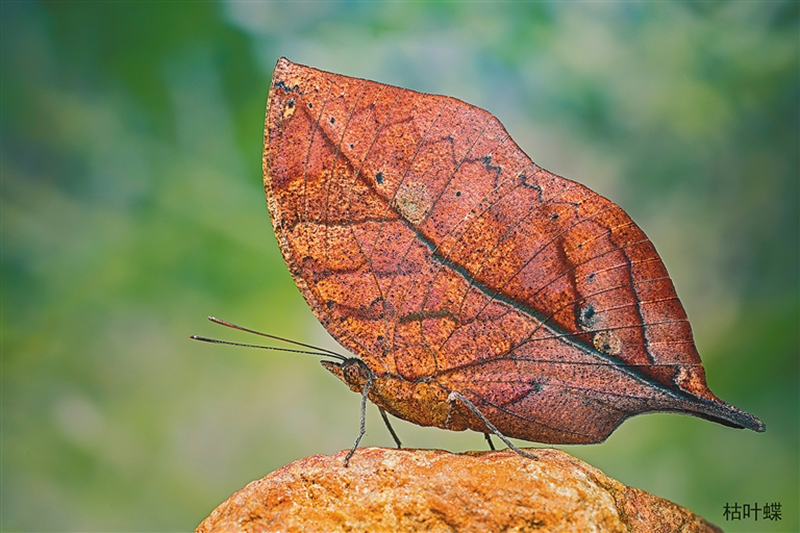 An Orange Oakleaf Butterfly spotted in Wuzhishan. (Photo: Hainan Daily)
After taking in the changing colors of the leaves, grab a bite to eat. Local specialties include Five Legged Pig, Ant Chicken, Nansheng Beef Jerky, and Wuzhishan Wild Vegetables.
Fall flowers
Recommended destinations: Haikou, Changjiang, Dongfang
Looking for even more vibrant fall colors? Come to Hainan to check out the season's flowers!
Every year in early October, the bright blossoms of the Silk Floss Tree begin to appear. You can find them in Haikou on Yingbin Ave., in Hongcheng Lake Park, and many other parks and streets across the city.
Recently, the Silk Floss Trees lining Changjiang Ave.in Shilu Town, Changjiang have all burst into bloom. The branches are covered in a riot of bright pink petals, and when the sunlight hits them, they seem to catch fire. What a sight!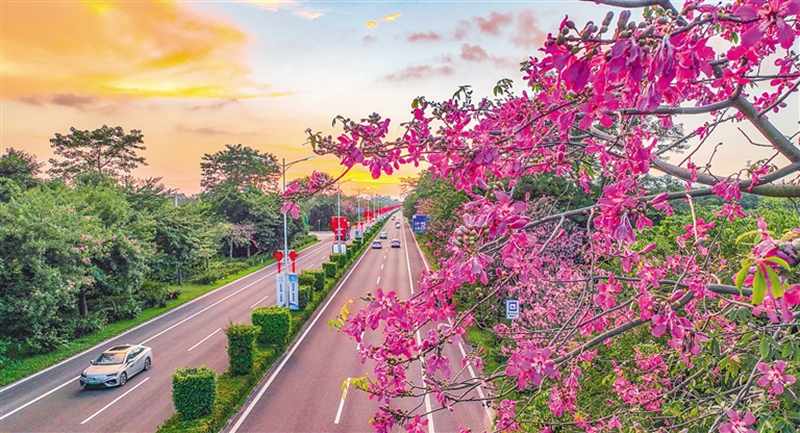 Silk Floss flowers brighten Changjiang Avenue. (Photo: Hainan Daily)
While you are in town to see the flowers, stop by a local restaurant to try the Bawang Pheasant, Wulie Suckling Goat, Wangpin Honeydew Melons, Haiwei Sugar Cane Shrimp, Changjiang Mangoes, and more.
Hainan's Dongfang City is a major chrysanthemum agricultural area. Here, you'll find fields of white, yellow, and multicolored chrysanthemums waving in the breeze. Each winter, the area exports large numbers of chrysanthemums to Japan and Korea. Visit the local towns of Sanjia and Basuo in late autumn to see huge swathes of flowers opening to face the sun.
The flavors of Fall
Recommended destinations: Wanning, Lingshui

Every year from September to November, foodies make their annual migration to Wanning to devour the season's crabs. Hele crabs are popular for their rich roe and firm flesh. In late autumn, if you don't eat at least one plate of freshly steamed Hele Crabs, you'll miss out on one of the best flavors on the island.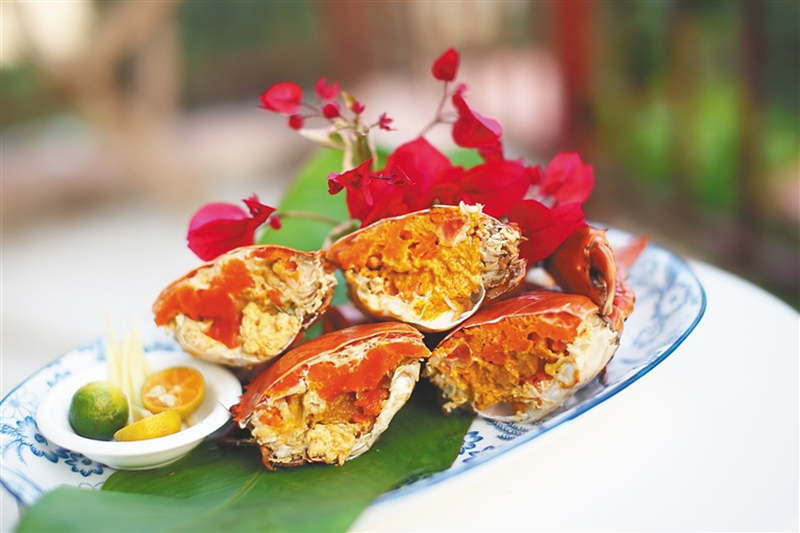 Hele Crabs (Photo: Hainan Daily)
Crab restaurants abound in Wanning's Hele and Wancheng towns. Looking to savor even more local flavor? Grab a full seafood meal (including crabs, of course) near the fishing port.
Ready for some exercise after all that food? Pick a sunny day and hike up to the peak of Dongshan Ridge with some friends, then enjoy an unforgettable meal of Dongshan Goat, one of the four signature dishes of Hainan.
Pipa Crabs are plentiful in the Xincun Port area of Lingshui. Why are they called Pipa Crabs? That's because they are shaped like a traditional Chinese instrument called a pipa. These crabs have strong, powerful claws which allow them to walk straight forward instead of scuttling sideways like other crab species. Lingshui is also home to the Red-spotted Swimming Crab, which has tender, white meat. Locals enjoy steaming or stewing these tasty morsels with soybean paste. No matter which kind of crab you prefer, or how you like them cooked, autumn is definitely the right time to enjoy them.
Celebrate the harvest
Recommended destinations: Qiongzhong, Baisha
Right now, Qiongzhong Green Oranges are in season. These bright green fruits glow in the Hainan sunshine as local farmers joyfully pick, sort, and package the product of all their hard work. Want to join in on the fun? You can head out into the orange groves and pick some of the best fruit for yourself!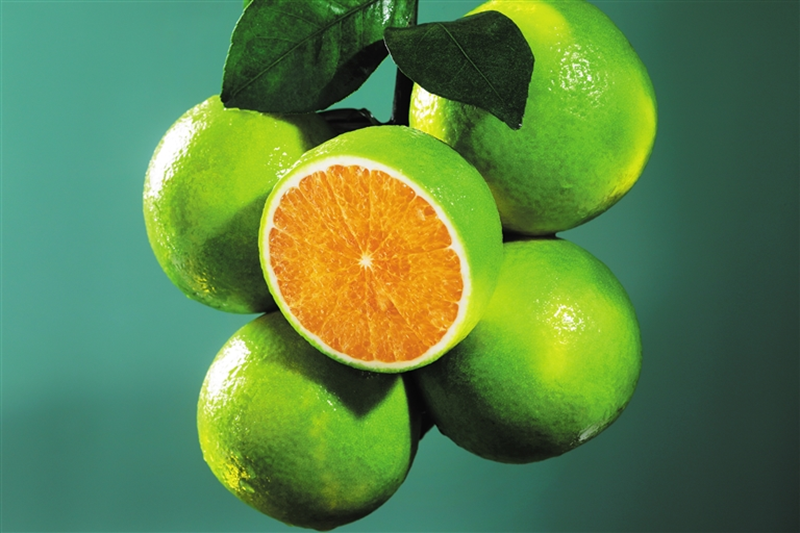 Qiongzhong launched a Green Orange picking travel campaign at the end of October. (Photo: New Hainan App)
Every year around the National Day holiday (October 1st), sweet Baisha Blood Oranges come on the market. These local Hainan oranges have thin skins, lots of juice, and a sweet, refreshing flavor. You can enjoy picking and eating them inQifang,Rongbang, Xishui, and other Baisha towns.
Every November, the Shanlan Cultural Festival is held in Baisha's Qingsong Township as well as other venues. Local Li people wear their holiday best and hold song and dance performances to celebrate the Shanlan Rice harvest. Everyone is welcome to join in and watch the opening ceremony when the first rice stalks are cut as well as the artistic performances. Those who imbibe should also be sure to try the sweetly intoxicating Shanlan Rice Wine - bottoms up!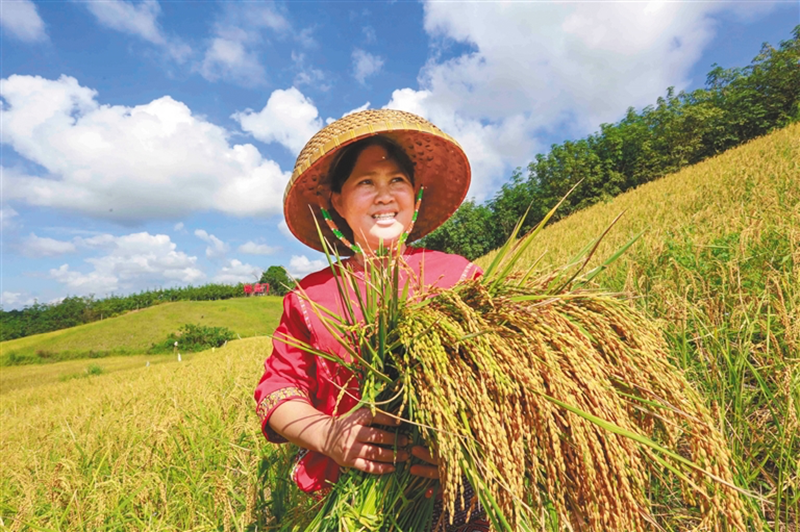 Harvesting Shanlan Rice in Qingsong Township, Baisha. (Photo: Hainan Daily)

Source:Hainan International Media Center Presents