The Shanhaitian Resort Sanya, Autograph Collection opens in Sanya
The Shanhaitian Resort Sanya, Autograph Collection opens in Sanya
Dates: Mar. 18, 2017        Location: Sanya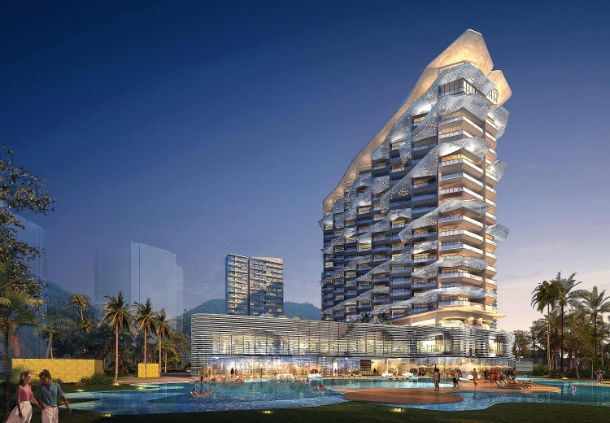 A magnificent new hotel has opened in Sanya's Dadonghai. The Shanhaitian Resort Sanya, Autograph Collection officially opened for business on March 18, and is the first Marriott Autograph Collection hotel to enter China.
"Autograph Collection Hotels continues to capture the attention of owners and developers as well as guests and locals in the Asia-Pacific region, and we are thrilled to debut in China's premiere beach destination on Hainan Island," said Julius Robinson, the vice president and global brand lead of Autograph Collection Hotels. "The Shanhaitian Resort Sanya, Autograph Collection was handpicked for its original design, rich character, and differentiated guest experiences.
Offering 199 guestrooms and 17 suites conveniently close to downtown Sanya, the property's contemporary design exudes glamorous, fashion-forward aesthetic anchored by style and self-expression. With five dining and bar options, four swimming pools, a kids' club, spacious business and banquet rooms, fitness center, and more, there's plenty to enjoy.
Book your stay: http://www.marriott.com/hotels/travel/syxak-the-shanhaitian-resort-sanya-autograph-collection/
by Nicki Johnson
Explore Hainan