Li & Miao Culture Celebration @ Romance Park, Sanya
Li & Miao Culture Celebration @ Romance Park, Sanya
Dates: June – Oct., 2017        Location: Romance Park, Sanya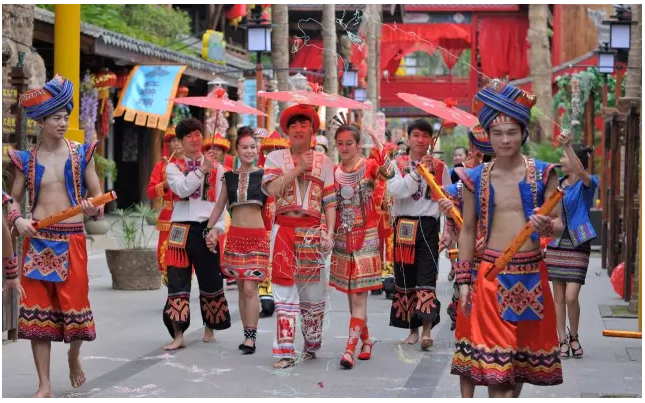 A very special celebration of local Hainan Li and Miao minority culture is being held at Sanya's Romance Park, a thrilling theme park attraction in tropical Hainan Province.
The Li and Miao minority people have lived in Hainan for generations, passing on their unique cultures, which include their own languages, clothing, songs, dances, cuisine, customs, and more.
During the Li & Miao Culture Celebration, many thrilling activities will be held at Romance Park, including traditional bamboo dances, wedding ceremonies, coconut picking and drinking competitions, traditional arts & crafts exhibitions, and more!
Special Li and Miao themed performances, competitions, and experiences will be held throughout the day, with exciting opportunities to jump right into the middle of the action and even win a prize!
All of this is in addition to the regular attractions inside Romance park, which include wild zoo animals, a "typhoon experience", Hainan food court, and of course the not to be missed spectacular Romance Show.
Romance Park:
Hours: 3 – 10 PM Daily
Tickets: 260 RMB/person
Website: http://www.songcn.com/EternalCity_en/jqjs.shtml
TEL:+86 898 88658333
Address: 333 Yingbin Rd., Sanya 三亚市333号迎宾路千古情主题景区
by Nicki Johnson
Explore Hainan