Wenchang Rocket Launch in July
Wenchang Rocket Launch in July
Dates: July        Location: Wenchang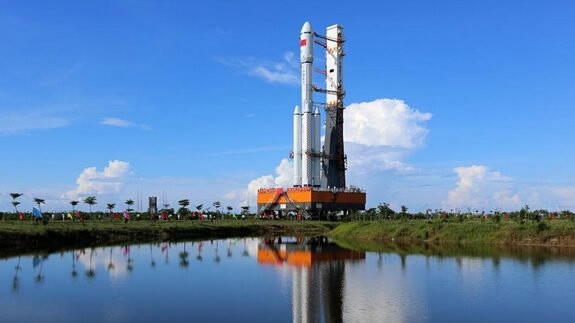 The Long March-5 Y2 carrier rocket is expected to launch between July 2-5, depending on weather conditions, from Hainan's Wenchang Space Launch Center, according to the State Administration of Science, Technology, and Industry. The rocket will carry the Shijian-18 Communication Satellite into orbit, where it will test processes for the new Dongfanghong-5 satellites and carry out in-orbit experiments.
This is the second Long March-5 rocket launch from Wenchang. The data accumulated from this launch will be vital for the upcoming launch of the Chang'e lunar probe later this year.
The Wenchang Space Launch Center debuted in Nov., 2016, and is an exciting new technology and science attraction for tourists interested in learning more about China's space program. The Center offers a Space Museum, perfect for a visit after watching the launch!
by Nicki Johnson
Explore Hainan