Hainan International Flight Connections Increase
Hainan International Flight Connections Increase
Dates: 2017        Location: Hainan

Hainan Province, located in the South China Sea, used to be relatively unknown outside of China. That's all changing as the beautiful tropical island, filled with sunny beaches, mysterious rainforests, Li and Miao minority villages, and fabulous Chinese food with a tropical twist, is becoming increasingly popular as a vacation destination for international travelers. Five star hotels, hot springs, biking trails, medical tourism facilities, charmingly quirky hostels, golf courses, reef diving, luxury spas, surf clubs, and many more exciting and relaxing activities and facilities eagerly welcome travelers from all around the globe.

Now, it's easier than ever to get to Hainan from wherever in the world you happen to be. As of July 2017, there were a total of 43 international air routes to Hainan, with more being added all the time. Let's break the flights down by region:
Russia and Kazakhstan – Hainan Flights
It's cold up there, you guys! Come on down and enjoy the sunny tropical Hainan beaches!
1. Moscow – Haikou
2. Moscow – Sanya
3. Khabarovsk – Sanya
4. Krasnoyarsk – Sanya
5. Irkutsk – Sanya
6. Novosibirsk – Sanya
7. Yekaterinburg – Sanya
8. Vladivostok – Sanya
9. Almaty – Sanya
10. Astana – Sanya
Hainan's 1823 km. long coastline is dotted with 68 beautiful bays and countless offshore islands, just perfect for the sun-seeker.

▲ Yalong Bay Beach 三亚亚龙湾

▲ Dadonghai Bay Beach 三亚大东海

▲ Haitang Bay Beach 三亚海棠湾

▲Sanya Bay Beach 三亚三亚湾

▲Shimei Bay Beach 万宁石梅湾
Italy – Hainan Flights
Fly from Europe to Hainan! It's like a dream come true. You'll definitely want to enjoy a soak in the hot springs when you arrive!
1. Rome – Chongqing – Haikou
Hainan island is known for health and longevity, so be sure to pamper yourself with the tasty and healthy local food, health spas, and even some Traditional Chinese Medical treatments while you are here!

▲Mission Hills Resort Hot Springs 观澜湖温泉

▲Seven Fairy Mountain Hot Springs Resort 七仙岭温泉度假区

▲TCM Treatment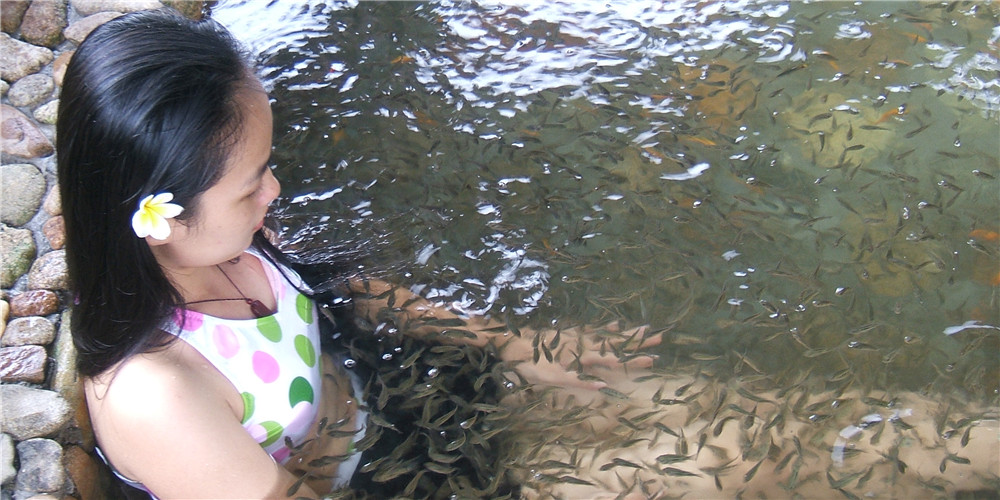 ▲"Kissing Fish" spa treatment
Southeast Asia – Hainan Flights
Hainan's relationship with Southeast Asia is long and storied, and Hainanese people have a long history of travel to and from different parts of Southeast Asia, where their descendants can be found to this day. In return, elements of Southeast Asian culture can also be found in many parts of Hainan!
1. Singapore – Haikou
2. Kuala Lumpur – Haikou
3. Kuala Lumpur – Guangzhou – Haikou
4. 4. Bangkok – Haikou
5. Chiang Mai – Haikou
6. Chiang Rai – Haikou
7. Phuket – Haikou
8. Vientiane – Haikou
9. Luang Praban – Haikou
10. Siem Reap – Haikou
11. Hanoi – Haikou
12. Danag – Haikou
13. Yangon – Guangzhou – Haikou
14. Jakarta – Haikou
15. Singapore – Sanya
16. Pattaya – Sanya
17. Phnom Penh – Sanya
18. Siem Reap – Sanya
Bring your friends and family to visit Hainan, where you will see familiar sights and eat familiar food in a totally new setting, just like going home to a place you've never been.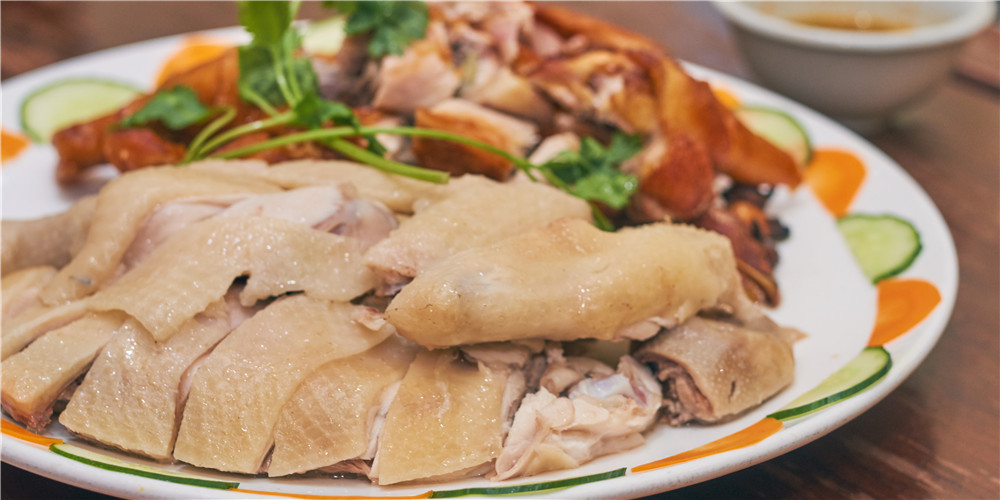 ▲Wenchang Chicken

▲ Haikou Historic Qilou District

▲ Xinglong Coffee
Japan – Hainan Flights
Japanese visitors are warmly welcome in Hainan, where they will enjoy the great abundance of affordable fresh tropical fruit, soaking in the hot springs, and seeing the wildlife!
1. Osaka – Guangzhou – Sanya

▲ Fresh Fruit Fried Ice

▲ Hainan Seafood

▲ Seven Fairy Mountain, Baoting
South Korea – Hainan Flights
Korean visitors will be sure to love Hainan's luxury resorts, with spas, top quality restaurants, and, of course, you can't forget the amazing golfing!
1. Seoul – Haikou
2. Seoul – Guangzhou – Haikou
3. Seoul – Sanya
4. Busan – Sanya
5. Daegu – Sanya
There are 51 golf clubs and 74 golf courses in Hainan – each with their own unique challenges and scenery. Have you played them all?

▲ Mission Hills Golf Club, Haikou

▲ Yalong Bay Golf Club, Sanya

▲ Clearwater Bay Golf Club

▲ Ningyuan Golf Club, Baoting
Hong Kong / Macao – Hainan Flights
Calling all Hong Kong and Macao foodies! Freshness and flavor abound in Hainan cuisine, and you'll love our luxury resorts too!
1. Hong Kong – Haikou
2. Macao – Haikou
3. Hong Kong – Sanya
Hop on over for a day trip or the weekend, it's convenient and totally worth it!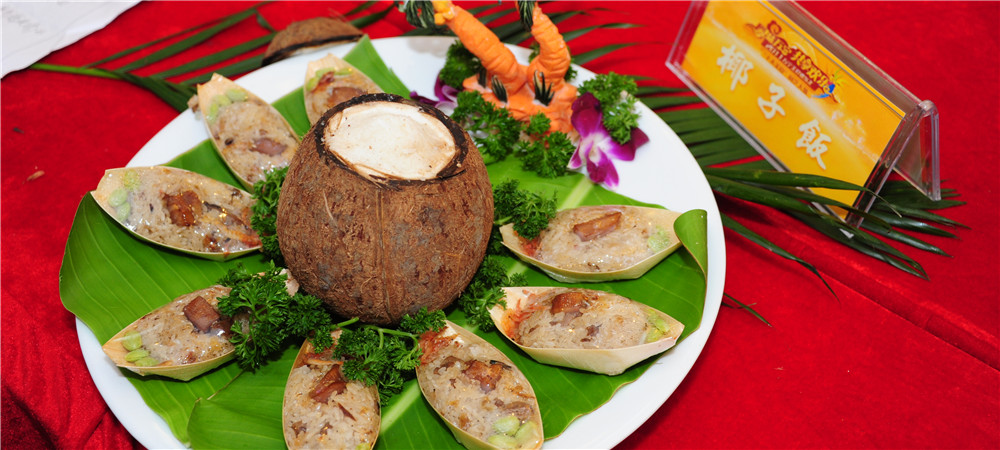 ▲ Coconut Rice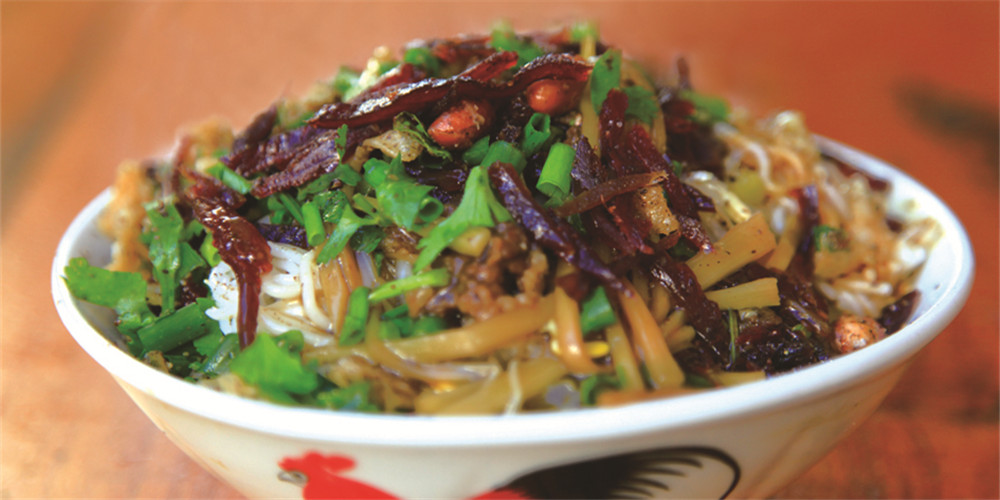 ▲ Baoluo Rice Noodles

▲ Haikou Marriott Hotel

▲Earthly Paradise Rainforest Resort
Taiwan – Hainan Flights
Hainan and Taiwan are like sisters, both beautiful islands with amazing scenery, culture, and cuisine.
1. Taipei – Haikou
2. Taichung – Haikou
3. Kaohsiung – Haikou
4. Taipei – Sanya
Visit Hainan and find out what makes this island special – you won't leave without falling in love with this sister across the sea!

▲ Movie Town, Haikou

▲Phoenix Island, Sanya

▲Duohe Culture Valley, Qionghai

▲ Yangpu Ancient Salt Flats, Danzhou

Junpo Festival, Tunchang
Hainan has extremely convenient visa on arrival and group visa free policies that make it easy and quick for visitors from around the world to get into Hainan!
Landing Visa
The visa on arrival, or landing visa, is perfect for travelers who don't want to go to a lot of trouble to arrange a visa before visiting. All you need is your passport, a passport photo, and your visa fee!
Citizens of countries or regions with diplomatic or trade relations with China are eligible for the landing visa when arriving in Haikou or Sanya. With the landing visa, you can travel to any part of China for up to 30 days total, and leave China from anywhere!
How can I get the Landing Visa?
1. Before you travel, call the hot line of Hainan Exit-Entry Inspection and Quarantine Bureau to ask about the Visa on Arrival eligibility for your nationality.
Haikou Meilan Airport Visa Office Number: +86 898 65751994
Sanya Phoenix Airport Visa Office Number: +86 898 88289566
2. After arriving at the airport, go to the visa section and get your visa. (24 hours service)
3. What you need to prepare: your valid passport, one 2-inch color photo without hat (on-site photography service available), visa on arrival fee (varies from 168 to 1,000 RMB, cash only)
4. After receiving your visa, you can travel to any part of mainland China, and stay for up to 30 days, to explore the mysteries of China!
5. You will need to register with the local police station within 24 hours after arrival in each place you stay. If you are in a hotel, the staff will take care of this for you, but if you are camping or staying in a friend's apartment or other location, you will need to go to the local police station with your passport to register. This is a national law.
6. Enjoy your stay in Hainan!
Group Visa Free Entry
If you'd like to travel with your friends and family, if you don't want to bother with planning all the details of your trip, just call a travel agent! They are good at planning the best trip for you, and provide the best service! The most important part? The Visa-Free Entry Policy lets you come anytime you want!
Who is eligible? Citizens of the following 26 countries are currently eligible, and more countries will be added soon!
Group Visa Free Eligible Countries: Japan, Malaysia, United States, Singapore, Thailand, the UK, Canada, France, Australia, Indonesia, Sweden, Italy, Netherlands, Spain, Switzerland, Austria, the Philippines, New Zealand, Denmark, Norway, Ukraine, Kazakhstan, Russia, South Korea, and Germany.
How can I get the Group Visa Free Entry?
1. Plan your trip, and register with a travel agency in your country.
2. After arriving in Hainan, bring your valid passport to the port of entry. When you pass the immigration inspection, you can come in!
3. A local Hainan travel agency will pick you up at the airport and take you on your wonderful Hainan vacation!
4. You must stay with the tour group for the entire time when you are in Hainan. If you need to leave the group, you must first apply for a Chinese visa.
by Nicki Johnson
Explore Hainan