NBA Basketball School, NBA Interactive Experience and Store to open in Haikou, Hainan
NBA Basketball School, NBA Interactive Experience and Store to open in Haikou, Hainan
Dates: Sept., 2017        Location: Mission Hills, Haikou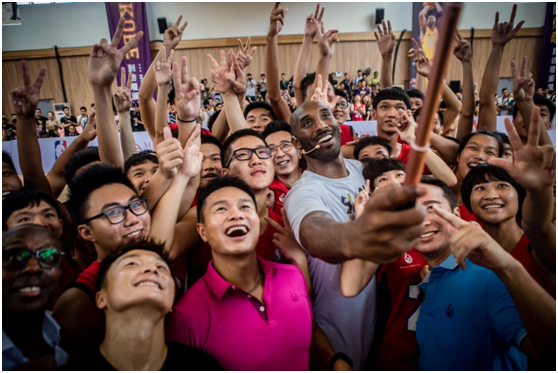 Kobe Bryant caused quite the stir this week when he showed up at Haikou's Mission Hills Resort to announce a new partnership between NBA China and Mission Hills Group to open an NBA Basketball School, NBA Interactive Experience and Store here in Hainan. They are expected to open in 2019.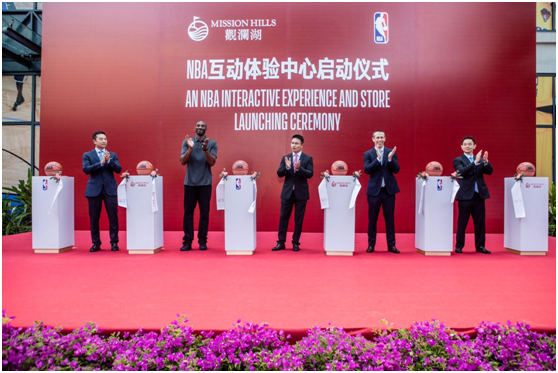 The school will include six indoor courts and other state-of-the-art facilities. Mission Hills Group will be responsible for designing and building the school, while NBA China will operate and staff the facility with NBA-trained coaches and provide the basketball development curriculum. NBA players and legends will visit the school to provide additional instruction and help foster player development.
The NBA interactive experience and store will be located at Mission Hills Centreville, a 240,000-square-meter shopping and entertainment complex located within the 22-square-kilometre Mission Hills Haikou resort. The NBA interactive experience and store will be a multimedia exhibition and retail space celebrating the league's history and providing fans with a broad assortment of merchandise for men, women and kids, including jerseys, fan apparel, basketballs and accessories.
Additionally, Mission Hills Golf Club will become a promotional partner of NBA China Games 2017 that will feature the Golden State Warriors and the Minnesota Timberwolves playing Oct. 5 in Shenzhen at the Shenzhen Universiade Center, followed by a rematch in Shanghai at the Mercedes-Benz Arena on Oct. 8.
The NBA Basketball School – Mission Hills Haikou builds on the NBA's existing basketball and youth development initiatives in China. In November 2016, NBA China opened The NBA Academy Zhejiang, The NBA Academy Shandong and The NBA Academy Xinjiang, three elite basketball training centers for the top male and female prospects from throughout China.
Additionally, NBA China continues to work with China's Ministry of Education (MOE) on a basketball curriculum jointly developed by the MOE and the NBA incorporating fitness and basketball development in elementary, middle and high schools throughout China. This year, the program will expand to 2,000 schools across 15 provinces and municipalities. During the 2016-17 school year, more than half a million students from 525 schools across 11 provinces and municipalities participated in basketball classes using the curriculum. The first NBA training center was formed in 2011 in partnership with the Shenzhen Leopards of the CBA and, together with the NBA-CBA joint coaching program, the center has helped train more than 11,000 youth and coaches.
NBA Basketball School is a network of tuition-based development programs around the world open to male and female players ages 6-18 from outside the U.S. The first schools have launched in New Delhi and Mumbai.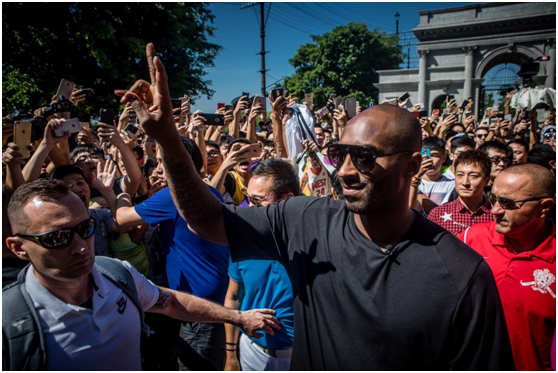 Kobe Bryant thrilled the gathered crowds with his appearance, and said "I am excited to be in Haikou to celebrate the great partnership between NBA China and Mission Hills Group. The Chinese youth will benefit from a complete approach to player development that combines NBA-quality coaching with NBA-level training. I believe this partnership will lift the game of basketball to a higher level in China."