Floating Library Opens in Hainan
Floating Library Opens in Hainan
Dates: Sept., 2017        Location: Sanya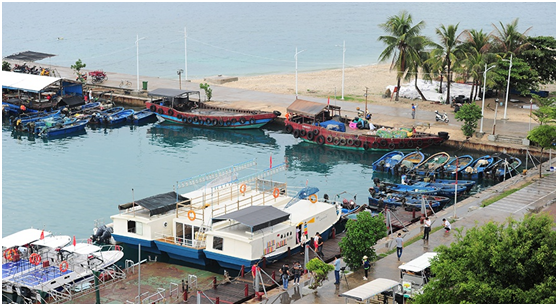 Hainan is an island province, surrounded by the deep blue waters of the South China Sea. So it makes a lot of sense that in many parts of Hainan, much of life is lived on or around the ocean. Now, several linked fishing boats have been converted into a "Floating Library" at the West Island Fishing Village, located on a small island about 8 nautical miles offshore from Hainan's popular resort city of Sanya.
The Sea Study, as the library has been aptly named, is the first library on the island, and took more than 30 fishermen a month to complete. Now, islanders can climb aboard and enjoy the reading room and salon, and visitors can even stay in a 16 bed hostel, right there on the Sea Study!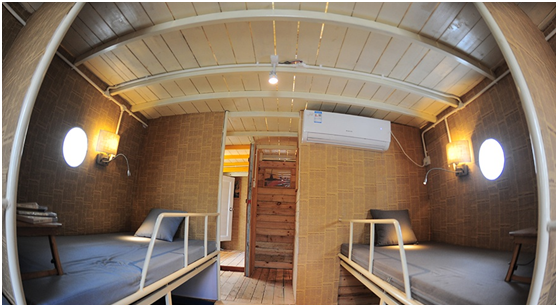 The floating library currently houses over 2,000 books, but there are plans to increase the number to 4,500.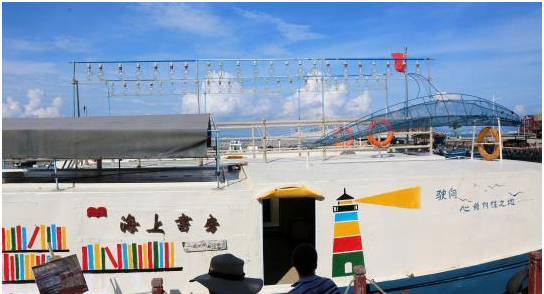 This is truly a book and boat lover's dream, and you can see it for yourself right here in Hainan! Why not stop by, stay at the Sea Study hostel, and even donate a few books for the fishing village children to enjoy?
West Island Fishing Village, Sanya.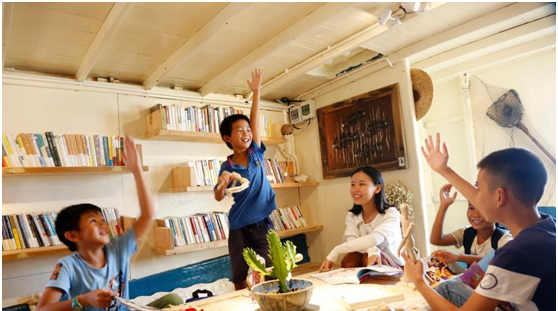 by Nicki Johnson
Explore Hainan
Photos via Hinews.com, Chinanews.com