Haikou has the Best Ecological Environment in China
Haikou has the Best Ecological Environment in China
Dates: Nov. 2017        Location: Haikou

According to the latest report from the Academy of Guangdong-Hong Kong-Macao Greater Bay Area, Haikou is best in the nation on the ecological environment index.
China's Top 5 Ecological Environments:
1. Haikou
2. Kunming
3. Nanning
4. Beijing
5. Guiyang
The worst ecological environments in China, on the other hand, include Changsha, Lanzhou, Xi'an, Chengdu, Jinan, Xiamen, Shanghai, Shijiazhuang, Tianjin and Zhengzhou, where the PM 2.5 concentration regularly stays in the red.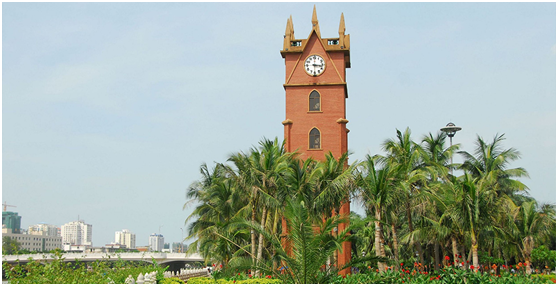 Clock Tower, Haikou
A total of 35 Chinese cities were listed in the study. Lhasa in Tibet was not selected due to a lack of available data. The group calculated the cities' business environment index based on: soft environment (25-percent weighting), market environment (20-percent weighting), business costs (15-percent weighting), infrastructure (15-percent weighting), ecology (15-percent weighting) and social services (10-percent weighting).
by Nicki Johnson
Explore Hainan