2023 China Hainan Night held in Hawaii
2023 China Hainan Night held in Hawaii
Dates: 2023        Location: Hawaii
The 2023 China Hainan Night, a business and cultural exchange activity hosted by the government of South China's Hainan Province, was held in the state of Hawaii in the United States of America on August 4 (local time).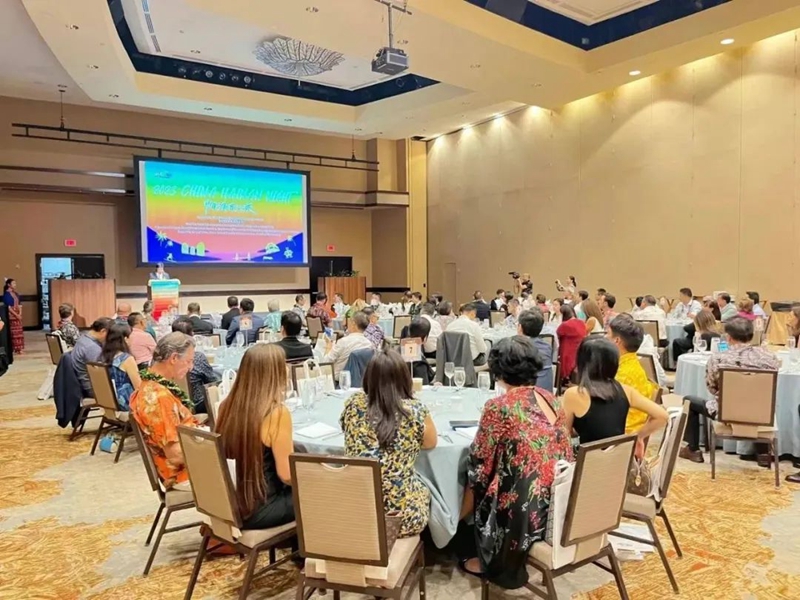 2023 China Hainan Night event held in Hawaii. (Photo courtesy of Hainan Provincial Department of Culture, Radio, Film, Television, Publication, and Sports)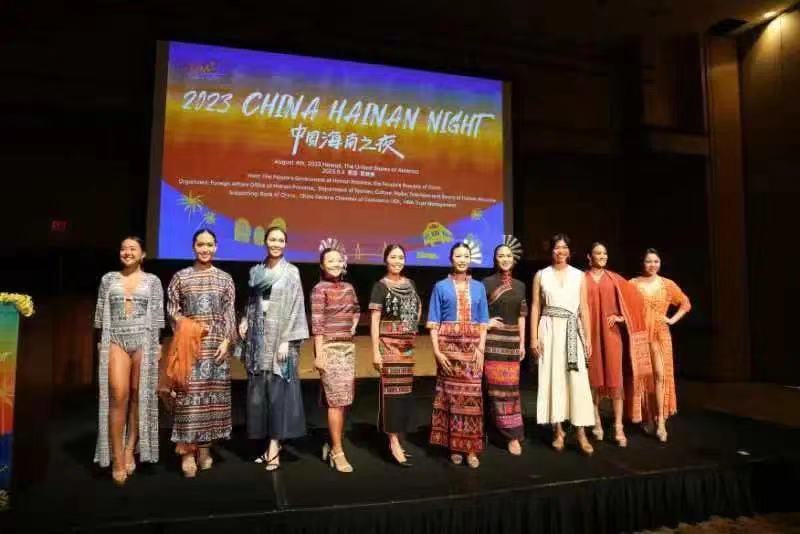 Li Brocade.
About 100 representatives from the Consulate General of the People's Republic of China in Los Angeles, the Bank of China New York branch, the government of the state of Hawaii, the China General Chamber of Commerce - USA, and other departments and institutions attended the event in order to explore opportunities for future cooperation in culture, economy, trade, and tourism.
At the meeting, the Hainan delegation gave an introduction to the preferential policies of the Hainan Free Trade Port and the province's visa-free entry policy, which allows citizens of 59 countries (including the United States) to enter Hainan visa-free. In addition, the delegation also showcased the unique Hainan cultural products, including both traditional and modern Li and Miao attire, especially items incorporating Li Brocade.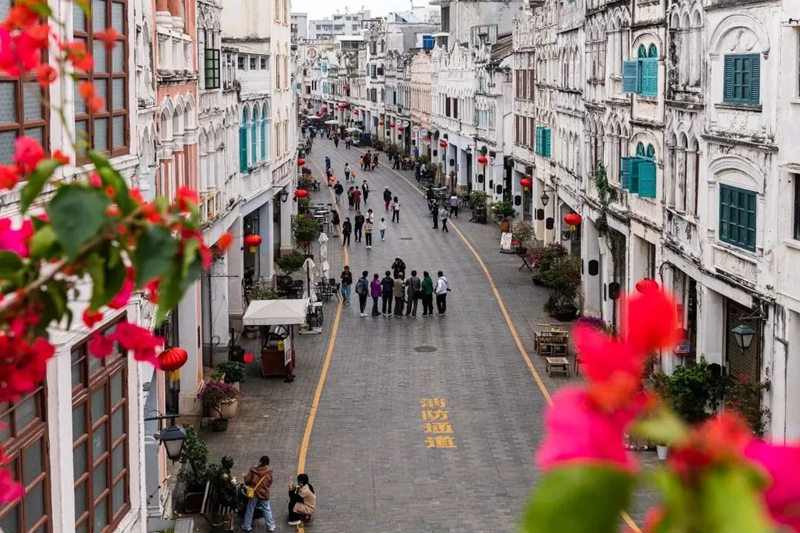 Historic Qilou Street in Haikou (Photo: Jiang Jurong / New Hainan App)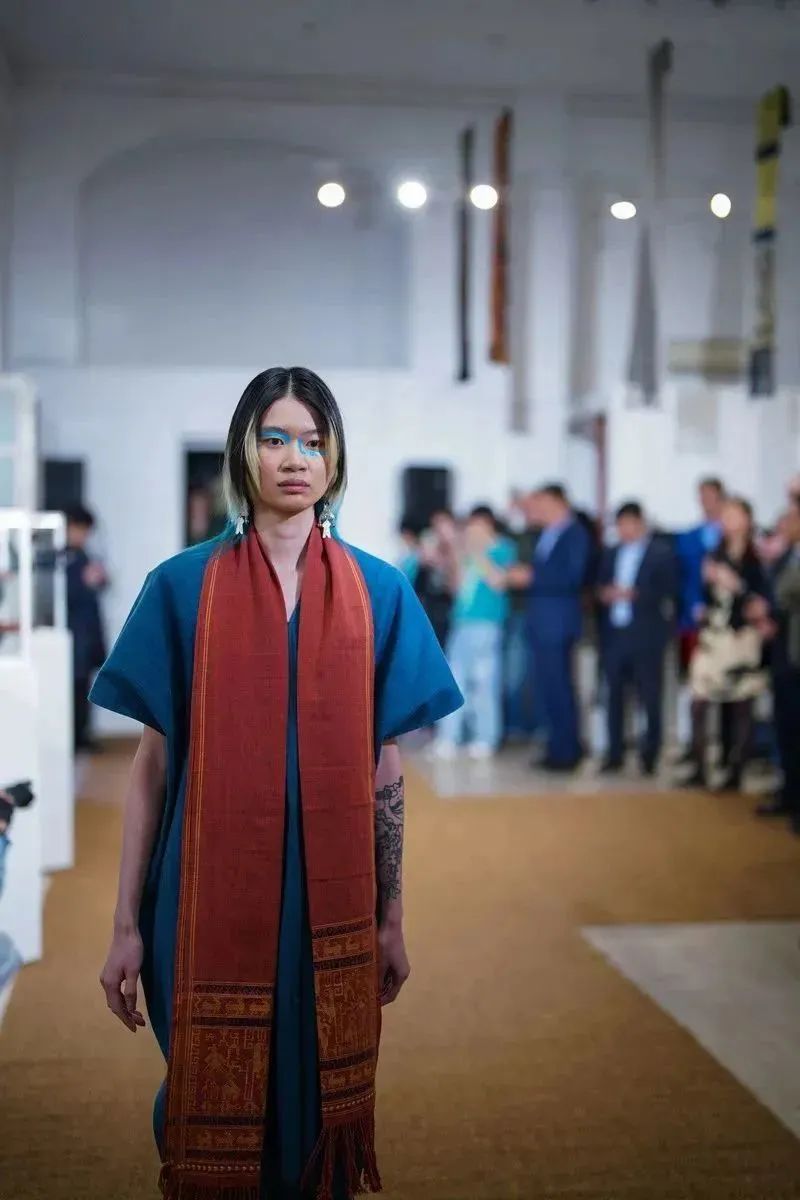 Hainan's Li Brocade was in the spotlight at this year's Milan Design Week in April. (Photo: Hainan Provincial Department of Culture, Radio, Film, Television, Publication, and Sports)




In 1992, Hainan established a sister relationship with Hawaii. Over the past three decades, the two sides have collaborated in many areas including agriculture, international trade, tourism, and culture.




According to a representative from the Hainan delegation, Hainan is developing into a world-class free trade port, which provides immense market potential and international tourism development opportunities for companies from around the world, including those from Hawaii.




Attendees from Hawaii's tourism industry expressed hopes that international transportation between the two areas will become more convenient so as to further promote bilateral exchanges and cooperation.




On April 26, 2023, with the support of the Consulate General of the People's Republic of China in Los Angeles, an online meeting was held to explore cooperation between Hainan and Hawaii. The two sides have agreed to promote cooperation in the import and export of agricultural products, tourism, flights, cultural exchanges, and more, as well as organizing more exchange visits.




Source:Hainan International Media Center Presents